Gdzie postawić biurko?
Biurko powinno znaleźć się w takim miejscu, aby osoba siedząca przy nim widziała całe pomieszczenie, a przede wszystkim drzwi do pokoju. Dzięki temu każdy, kto skorzysta z tego mebla, aby się przy nim uczyć lub pracować, będzie czuł się komfortowo, ponieważ nigdy nie zostanie zaskoczony niespodziewanym gościem. Taka świadomość zapewnia komfort i pozwala w pełni oddać się wykonywanej czynności.
Należy pamiętać również o tym, aby postawić biurko w miejscu, gdzie dochodzi światło dzienne, ponieważ to ono wpływa na dobre samopoczucie oraz efektywność pracy umysłowej. Naturalne światło powinno padać z boku, z lewej strony dla osoby praworęcznej oraz z prawej dla osoby leworęcznej. Takie ustawienie zapewni odpowiednie oświetlenie oraz sprawi, że promienie słońca nie będą oślepiać.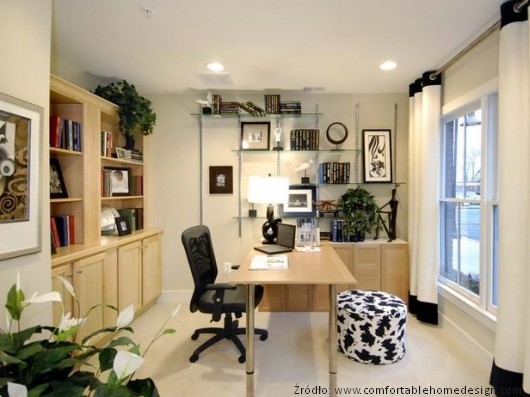 Oświetlenie biurka
Do oświetlenia biurka najodpowiedniejsze są lampy LED lub żarówki halogenowe, ponieważ ich światło jest barwy białej, która imituje oświetlenie naturalne. Dzięki temu emitowane światło nie męczy wzroku, a także wiarygodnie oświetla kolory przedmiotów. Zwykłe żarówki sprawiają, ze oczy szybciej się męczą, a barwy są bardziej nasycone oraz z lekkim żółtym odcieniem.
Biurko najlepiej oświetlać światłem punktowym. W związku z tym najczęściej wybieranym rozwiązaniem jest lampka na długim regulowanym ramieniu.
Jest to bardzo wygodne rozwiązanie, ponieważ bez przestawiania lampy można oświetlić dowolny fragment biurka.
Jeżeli osoba korzystająca z biurka jest praworęczna, źródło światła powinno znaleźć się po jej lewej stronie, a jeśli jest leworęczna – po prawej. Ponadto żarówka nie powinna oświetlać blatu z mniejszej odległości jak 35cm. Najbardziej odpowiednia jest odległość od 35 – 50cm.
Lampka na biurko nie musi być nudnym standardowym elementem. Może stać się zaskakującym dodatkiem, który pod osłoną nowoczesności i piękna będzie spełniał funkcję odpowiedniego oświetlenia blatu.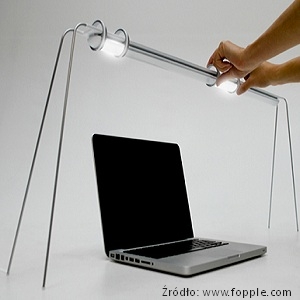 Często można spotkać lampkę na biurko o płaskim podłużnym kloszu. Jest on umocowany na długim elastycznym ramieniu. Lampka ta ma również kulowy przegub, dzięki któremu można ustawić ją idealnie, według własnych potrzeb. Kolejnym plusem lamp biurkowych tego typu jest możliwość przyciemnienia natężenia światła. Takie rozwiązanie to nie tylko oszczędność energii, ale przede wszystkim wygoda, ponieważ można dostosować moc światła do swoich oczekiwań i potrzeb. Emitowane światło nie migocze, a tym samym jest zdrowe dla oczu. Tego typu lampki dostępne są w wielu wersjach kolorystycznych, więc łatwo je dopasować od każdego pomieszczenia.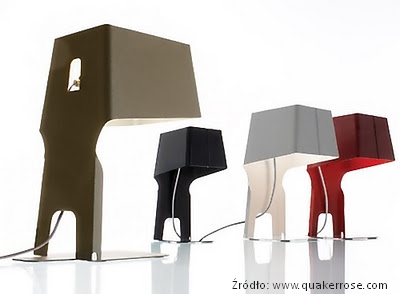 Aranżując biurko, trzeba pamiętać przede wszystkim o tym, aby było ono nie tylko ładne, ale przede wszystkim funkcjonalne. Nie można również zapomnieć o odpowiednim oświetleniu, ponieważ bez niego każda czynność będzie męczyć oczy i zajmować dużo czasu.