Podłoga i ściany
Niewątpliwie są to elementy, które najbardziej wpływają na
koszt urządzenia przedpokoju
. Jeżeli chodzi o podłogę to rozwiązań jest kilka. Najczęściej wybieranymi materiałami są drewniane panele lub płytki ceramiczne. Niezwykle ważne jest, aby powierzchnia podłogi była wytrzymała, ponieważ przedpokój to miejsce, w którym chodzimy w butach. Dlatego właśnie w tej kwestii nie polecamy zbytniej oszczędności.
W kwestii ścian polecamy wykończenie ich tapetami o jasnych kolorach. Wprowadzicie wtedy do zazwyczaj ciemnego przedpokoju nieco światła. Tapety są również najtańszym rozwiązaniem.
Szafa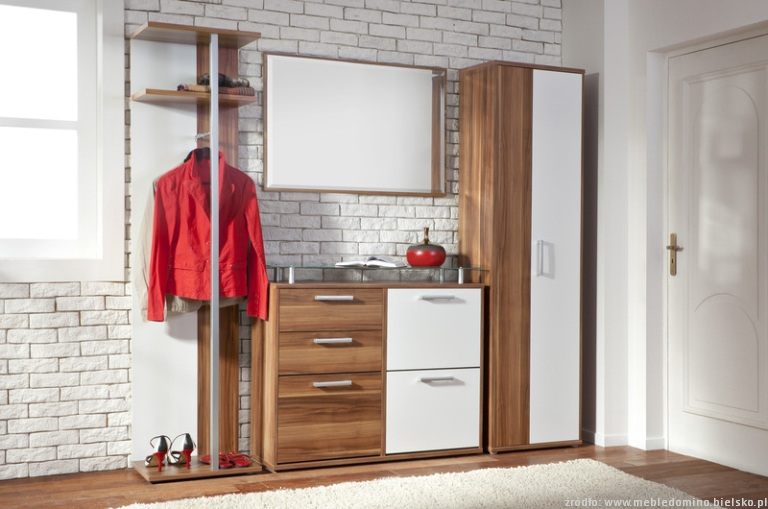 Główną funkcją przedpokoju jest przechowywanie odzieży wierzchniej oraz butów, dlatego głównym elementem, jaki powinien znaleźć się w tym pomieszczeniu jest duża i wygodna szafa. Jeżeli zależy Wam na zaoszczędzeniu miejsca dobrym rozwiązaniem jest wybór szafy z przesuwanymi drzwiami. Pamiętajcie o tym, ze szafa powinna być pojemna i posiadać wydzieloną przestrzeń na buty, kurtki oraz inne rzeczy. Czym większa szafa tym mniej pieniędzy wydacie na półkę na obuwie, dodatkowe wieszaki itp.
Lustro
Innym niezwykle ważnym elementem jest lustro. To w nim się przeglądamy i dokonujemy ostatnich poprawek w naszym wyglądzie przed wyjściem. Ten zakup nie wpływa znacznie na koszt urządzenia przedpokoju, ponieważ lustra nie są wielkim wydatkiem szczególnie, gdy zamawia się je ze sklepów internetowych. Niejednokrotnie można trafić na atrakcyjne okazje i przeceny. Koszt lustra do przedpokoju to wydatek rzędu kilkuset złotych. Pamiętajcie również o tym, że aby lustro było wygodne powinno obejmować połowę człowieka, który się w nim przegląda.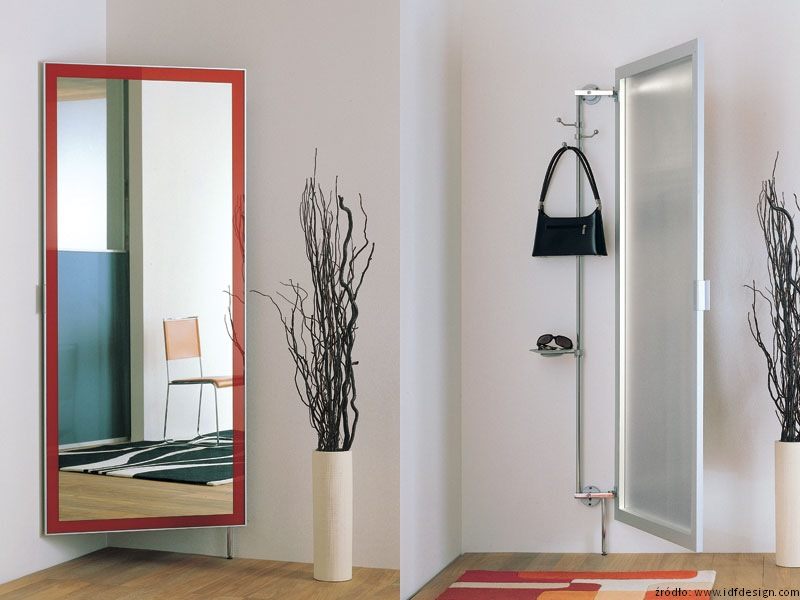 Oświetlenie
Tutaj trzeba wykazać się pomysłem. Przedpokoje zazwyczaj nie posiadają okien, więc z założenia są pomieszczeniami nieco ciemnymi. Wyjść jest kilka. Można skorzystać z tradycyjnych i niezbyt drogich kinkietów lub nieco kosztowniejszych lamp halogenowych. Dobrym rozwiązaniem jest oświetlenie punktowe. W takim przypadku źródło światła powinno znaleźć się na lustrem, drzwiami wejściowymi i szafą. Są to trzy strategiczne punkty każdego przedpokoju. W nich przecież dzieje się najwięcej.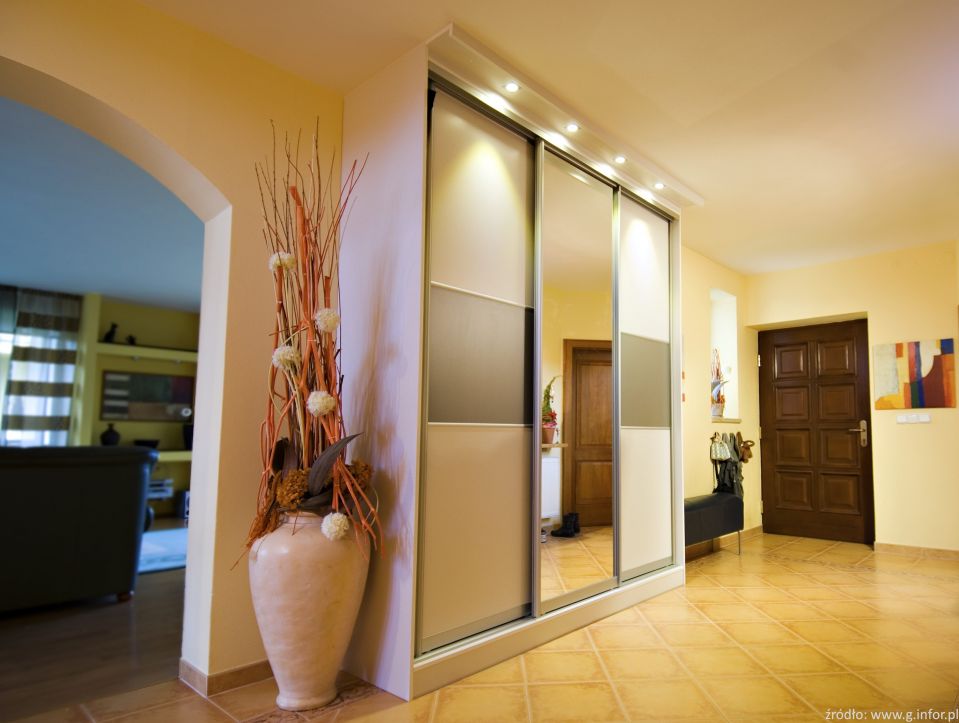 Koszt urządzenia przedpokoju może być zróżnicowany w zależności od tego, na jakie produkty się zdecydujecie. Z cała pewnością konieczność ułożenia podłogi i wykończenia ścian go podwyższy, ale pamiętajcie też o tym, że są to prace, które wykonuje się raz na wiele lat. W związku z tym nie warto na nich zbytnio oszczędzać. Naszą radą jest unikanie dużych sieciówek i zainteresowanie się sklepami internetowymi. Można w nich znaleźć wiele ciekawych ofert, które pozwolą Wam urządzić przedpokój bez rujnowania domowego budżetu.