Ściana dekoracyjna z kamienia elewacyjnego
Jednym z materiałów przeznaczonych do tworzenia wewnętrznych ścian dekoracyjnych jest kamień elewacyjny. To tworzywo cechują wysokiej jakości parametry izolacyjne oraz naturalny wygląd. Ściany dekoracyjne wykonane z kamienia elewacyjnego wspaniale prezentują się w przedpokoju, w salonie, w kuchni i w łazience – są po prostu idealne do każdego wnętrza.
Ciemny podłużny kamień elewacyjny pasuje do nowoczesnych pomieszczeń. Na przykład jako ściana dekoracyjna znajdująca się w salonie za telewizorem. Natomiast ściana dekoracyjna wykonana z kamienia elewacyjnego w kształcie małych nieregularnych kwadracików w jasnym wybarwieniu jest wspaniałą ozdobą przedpokoju lub salonu, w którym stoją ciemne meble. Propozycja ta może być również wykorzystywana jako ozdoba pod schodami i wzdłuż nich.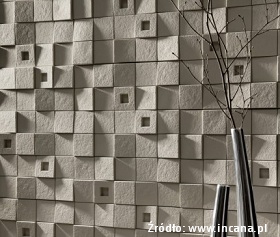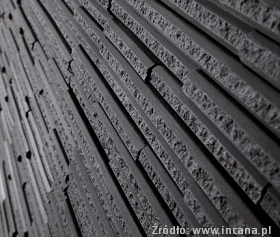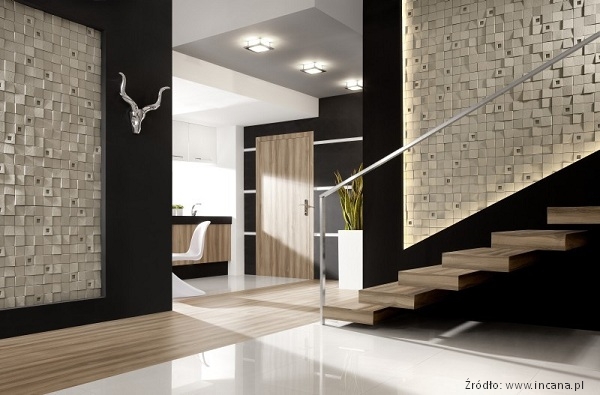 Salon i sypialnia to idealne miejsca do ozdobienia ścianą dekoracyjną z kamienia elewacyjnego imitującego naturalne skały. Materiał ten w każdym oświetleniu daje znakomity efekt światłocienia, co nadaje wnętrzu niepowtarzalny klimat nowoczesności zbliżonej do natury.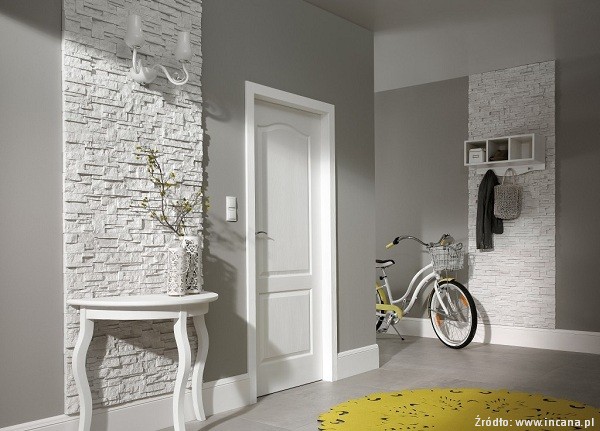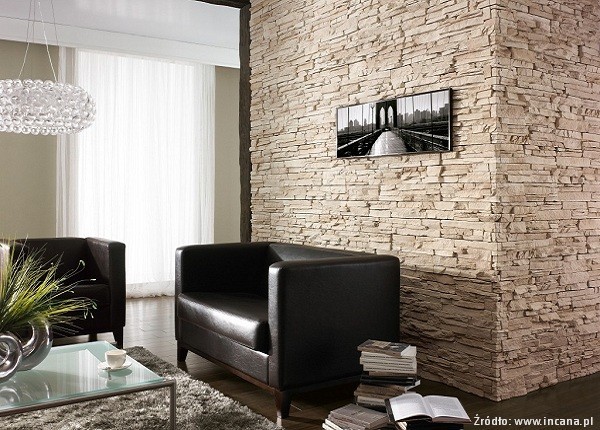 Trójwymiarowe panele ścienne
Ścianę dekoracyjną można zaaranżować również z paneli typu 3D. Jest to materiał wykonany z naturalnych składników (z mieszanki gipsów i minerałów), dzięki czemu jest on ekologiczny oraz bardzo trwały. Ponadto ten typ paneli jest antystatyczny, nie przyciąga kurzu, a tym samym nie ulega zabrudzeniom.
Panele 3D są dostępne w wielu kolorach. Dlatego łatwo dobrać je do każdego wnętrza. Można z nich komponować oryginalne ściany dekoracyjne zarówno do salonu, sypialni jak i do łazienki, przedpokoju czy pokoju dziecinnego. Materiał ten zyskuje coraz większą popularność.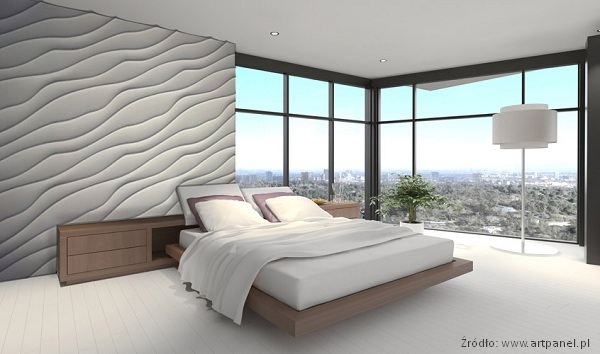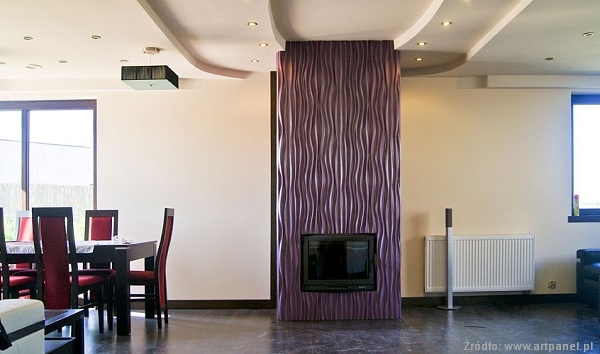 Ozdobne farby i tynki dekoracyjne
Od dawna do tworzenia ścian dekoracyjnych wykorzystuje się farby oraz tynki ozdobne. Jest to metoda tradycyjna i choć nie daje aż tak spektakularnych efektów jak panele 3D czy kamień elewacyjny, jest najtańsza spośród pozostałych rozwiązań. Poza tym jest to propozycja, która pasuje do każdego wnętrza. Ponadto, wykonania takiej ściany dekoracyjnej może podjąć się niemalże każdy, ponieważ zarówno na opakowaniach tynków i farb jak i w sklepie czy Internecie można uzyskać wiele cennych podpowiedzi, jak odpowiednio udekorować ścianę.

W ten sposób można uzyskać na przykład efekt "szczotki", nieregularnych smug, plamistych deseni a nawet bardzo skomplikowanych motywów.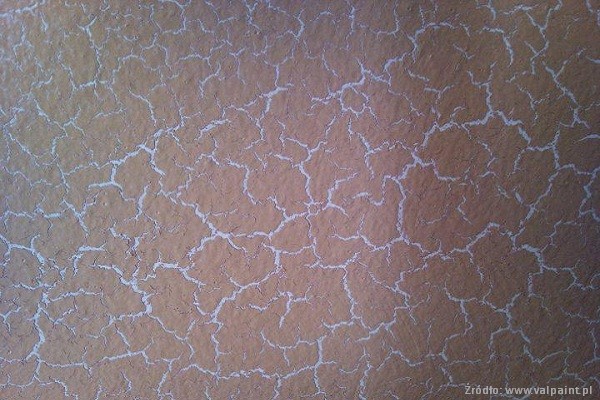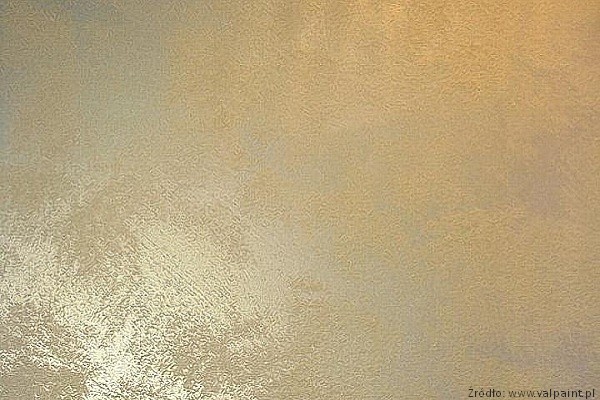 Aranżując swój dom, warto zdecydować się na ścianę dekoracyjną. Jest to ciekawy element, który gdy jest odpowiednio zaplanowany, staje się oryginalnym detalem, a jednocześnie swoistą dominantą wystroju wnętrza.